Tropical Storm: Contemporary Romance
Millionaire hotelier Cairo Kane had dealt with his fair share of tropical storms on the Caribbean island of Jamaica. He didn't hide from tumultuous weather, he attacked it head on. Six years ago he'd left his old life in New York City behind, escaped to the Jamaican countryside and applied himself to the business of making money. The former blue collar boy was driven, fierce, and determined; there wasn't a challenge he didn't like and there wasn't a tempest he couldn't tame. There had only been one Storm in his life that had dashed him against the rocks and left him and his heart shattered. Manhattan socialite Jessica Storm had enthralled him, married him and then betrayed him the minute she got a more lucrative offer. He'd loved her once. He vowed never to love anyone that much again.
Jessica Storm might have the perfect pedigree but she didn't have love. She'd been a bride for a single night before treachery had driven her and her new husband apart. She wanted her lover back. Whether he liked it or not, whether he agreed or not, he was hers until death do they part. It was a vow. Cairo had to learn that the words, I do, were binding and couldn't be discarded on a whim. He'd left her behind and isolated himself on an island paradise so he could forget the love they'd once shared. It couldn't be done. No man was a match for a force of nature bent on having its way. Her former lover better prepare for bad weather. A Storm is coming.
AVAILABLE AUGUST 2013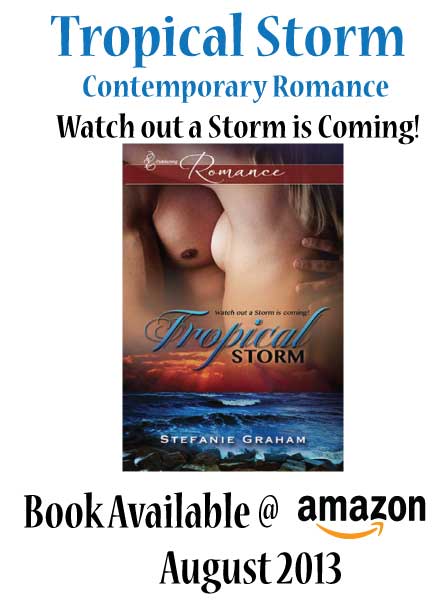 Get your copy on Amazon today!